Explore the Bernese Oberland.
Enjoy the view over snow-capped mountains and crystal-clear lakes. Be inspired by the Bernese Oberland, and choose one our very special places to stay.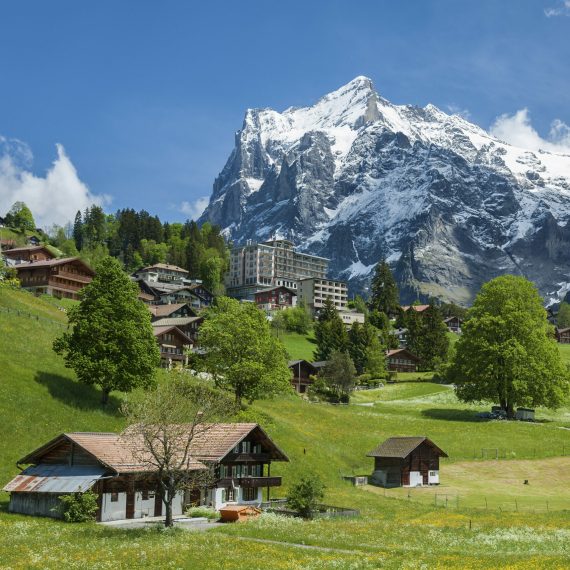 Be inspired by our B&Bs in the Bernese Oberland.
Exploration or relaxation in the Bernese Oberland? The choice is yours.
Whether you stay for a day or for your full vacation, you'll never be bored in the Bernese Oberland.
With its winter hiking trails, cross-country ski runs, sledge runs, snowshoe trails and perfectly prepared pistes, the region is paradise for winter sports fans. Winter attractions are only part of the region's appeal, however. One of the most popular destinations in Switzerland, it offers a huge variety in the summer, also. Looking for an adrenaline rush? Go climbing, paragliding, or parachuting, or try canyoning!
Families particularly love the perfectly signposted hiking trails and bike routes that lead through fantastic scenery to views that take the breath away.
Guests who prefer a calmer pace of life will enjoy a trip on the Brienzer Rothornbahn cog railway, a visit to the green paradise of the Tropenhaus Frutigen, or a gentle boat cruise. Sit back with a glass of wine in hand as you cross the still waters of the lake and watch the setting sun reflect off the mountains.
The Jungfrau area, Adelboden-Lenk-Kandersteg, Gstaad Saanenland, and Interlaken are just a few of the region's best-known spots.
Don't forget to book your accommodation early. You host family on site will be happy to help you plan what to do tomorrow.
Downloaded our app yet? If you're on a biking or walking tour, it's the easiest way to call or message your host.
Discover Switzerland with our host offers
Book Unique Rooms, Apartments and Activities, and Experience Hospitality at its Best!
Guaranteed quality for more than 25 years
No reservation fee for booking inquiries
700 rooms, apartments, and out-of-the-ordinary accommodation options
Wide choice of authentic experiences
A personal welcome at the door