Accommodation for people with impaired mobility
Our partnership with OK:GO enables us to provide objective, neutral accessibility information about our accommodation at a glance. It means that if your mobility is limited, you can book a place to stay with us with confidence.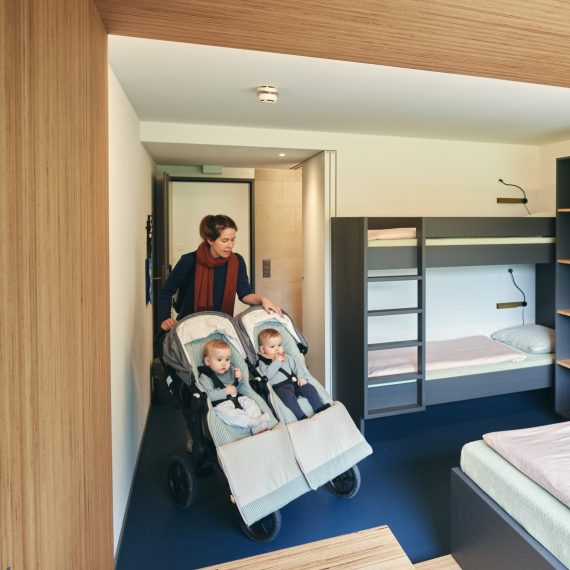 Making trip planning easier for those with impaired mobility
BnB Switzerland welcomes and supports the OK:GO initiative from Barrierefreie Schweiz, an association dedicated to promoting barrier-free tourism, and has encouraged its members to take part. The aim of OK:GO is to register information on accessibility for all tourist facilities, such as cableways, museums and accommodation, to make it easier for those with limited mobility to plan their trip.
If the OK:GO logo button appears on the accommodation's page on the BnB website, accessibility information is available. Clicking on the logo shows you all you need to know at a glance.
You can use the 'OK:GO' filter to limit search results to accommodation that has provided information on accessibility.
Please note that, for various reasons, not all OK:GO-related functions are available on the BnB Switzerland app.
View the introductory video from the OK:GO initiative here (2 minutes)