SwitzerlandMobility – the network for non-motorized traffic
SwitzerlandMobility is THE national network for non-motorized traffic, providing free information on officially signposted summer and winter routes.
Origins
Way back in 1993, a few keen cyclists from Olten had the idea of creating a network of national bike routes. After discussions with the Swiss Tourism Federation, the Veloland Schweiz foundation was set up jointly to represent the many organizations from the transport, sports and tourism sectors. Work on the network began in 1995, with plans to establish nine national bike tour routes with a combined length of over 3,000 km.
In 1999, talks with the Schweizer Wanderwege federation for Swiss hiking trails produced the idea of a national network of leisure and tourist routes for non-motorized traffic. After a long preparatory phase, implementation began in the fall of 2004. The scheme was backed by a variety of federal government agencies, cantons, the Principality of Liechtenstein, and numerous transport, sports and tourism organizations. The SchweizMobil (SwitzerlandMobility) foundation was set up in 2008 and has since become a successful brand. The foundation is non-profit and subject to federal government oversight.
Unique around the world
Switzerland has a dense network of uniformly signposted long-distance routes for hiking, cycling, mountain biking, inline skating, canoeing, snowshoeing, cross-country skiing, and sledging.
All stages of these routes are linked with services from a range of partners, including BnB Switzerland. SwitzerlandMobility provides comprehensive, highly visible information on places, local sights, rental points and accommodation options.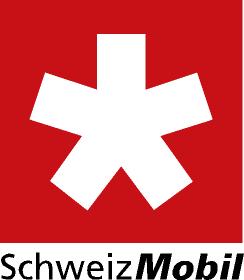 BnB Switzerland and SwitzerlandMobility
Lovers of outdoor activities can go to the SwitzerlandMobility app and website for instant suggestions for places to stay, including addresses, telephone numbers, an approximate price per night, and plenty more. Membership of SwitzerlandMobility offers providers an easy way to make their accommodation visible to everyone planning an active trip.

It might be a hike with an overnight stay in the mountains, a bike tour with the family including a night on a farm, or a snowshoe tour combined with a stay in a chalet. SwitzerlandMobility gives users a one-stop tool to plan leisure time, tours and accommodation.
BnB Switzerland and SwitzerlandMobility have worked together since 2008. This partnership offers BnB Switzerland hosts a 10% discount on the usual SwitzerlandMobility membership fee of CHF 160.
If your accommodation is close to one of the national routes or trails, we warmly recommend signing up.
Are you a BnB Switzerland member? Want to profit from your own SwitzerlandMobility listing?
You can find all details about the benefits of an entry as well as the registration form Here.