Seminars and conferences in private accommodation
Looking for the perfect venue for the event you're planning? The accommodation providers who are listed under the specialist 'Seminars and conferences' area offer all you need for professional meetings of all kinds.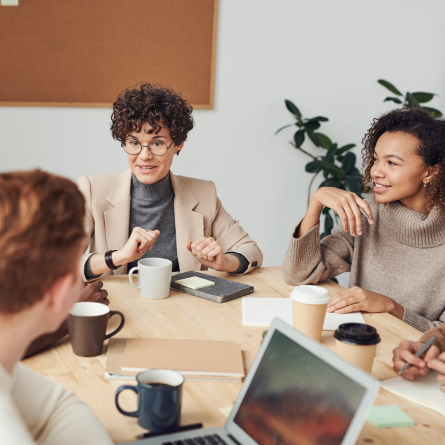 Be original
Our accommodation providers fulfill a range of essential criteria to ensure that your event runs smoothly and successfully. Each option has a well-lit conference or seminar space to guarantee a pleasant working atmosphere. Free, reliable high-speed Wi-Fi is available throughout the premises so that you can be productive wherever you are.
To ensure that you and your guests are fully taken care of, the accommodation provides mineral water and coffee during your event. Technical facilities are also of a high standard. They comprise a beamer, screen or white projection wall, the usual cables, and a means of darkening the room. Sufficient sockets or multiple plugs close to the table, or the facility's own extension cables mean that there'll be no problem using all your devices.
Many places supply flip charts, whiteboards, or screens with digital pens for your presentations and brainstorming sessions. A mobile pinboard with plenty of thumbtacks enables you to organize your ideas and notices efficiently.