Make yourself at home for a while
If you're looking for somewhere charming and comfortable to stay for a longer period, you're in exactly the right place. Discover the advantages of spending longer in Switzerland, and find your home away from home.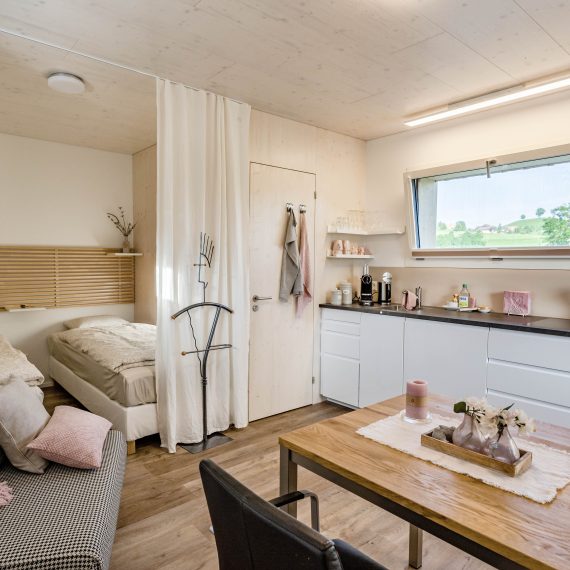 Experience the ease and convenience of a long-term stay in Switzerland!
Our specialist accommodation offers all that you need when you're staying for a while, whether for business or personal reasons. Get away from the everyday, and enjoy living in a place that adapts to your needs and gives a feeling of familiarity.
Numerous essential criteria set our range of long-term accommodation apart. Each must offer at least one room or one apartment that can be booked for a month at a time. There must be a lounge area with comfortable sofas, and a dining area with a table, so that you can truly relax. You will also find a fully-equipped kitchen area that is included in the price, enabling you to prepare your meals whenever you like.
We know how important it is to have a reliable internet connection when you are staying long term, so all our accommodation options offer free high-speed Wi-Fi. They also have laundry facilities available (for a fee) so that you can wash your clothes conveniently on the premises.
The longer you stay, the more you can save. We recommend calling your potential host, because they rarely publish discounts for more than a two-week stay. That means that the actual monthly rate may differ significantly from the rate stated on the website.