Cycling / Mountain-Biking
Breathtaking views, out-of-the-way trails, picturesque scenery, and a unique place to stay. Cycling and mountain-biking are great ways to explore Switzerland.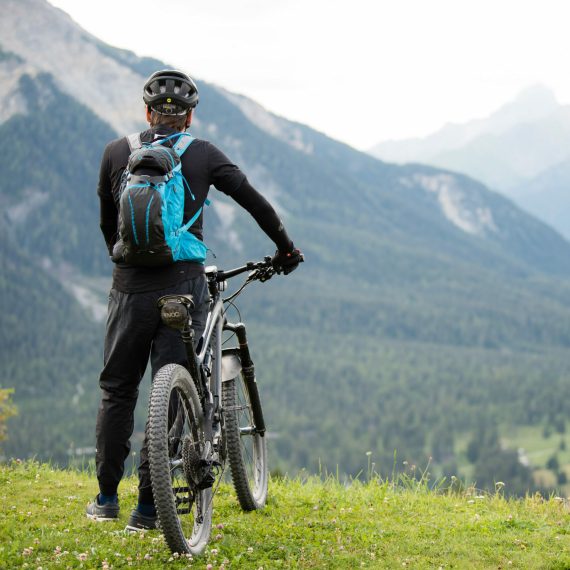 Ready...get set...go! Explore Switzerland by bike.
Take a city bike tour, ride around the lake, over mountain passes, and in the high country, or pedal through fields and meadows. The choice is yours, as some 1,000 diverse cycleways will take you to all corners of Switzerland. There's a whole range of accommodation that's right on your way.
More than 600 of our accommodation options are ideal for cyclists / mountain-bikers, offering travelers washing and drying facilities for dirty clothes, as well as a safe place to park your bike.
The BnB Switzerland app is the perfect companion. It means that all of the addresses and phone numbers you need will always be there in your rucksack, so you can contact your host families at any time. You might need to reserve a room, let them know you've had a puncture and are running a little late, or ask if there's anywhere on your route serving good food.
It's worth booking early, especially if the place is small with only a few rooms, and/or there aren't many alternatives in the area.
You'll find interesting cycling and mountain biking routes at www.schweizmobil.ch.