Apartments / Rooms in Single / Multiple-Family Homes
A single-family home with a self-contained annex, or a multiple-family home with attractively decorated rooms. This category offers so much variety.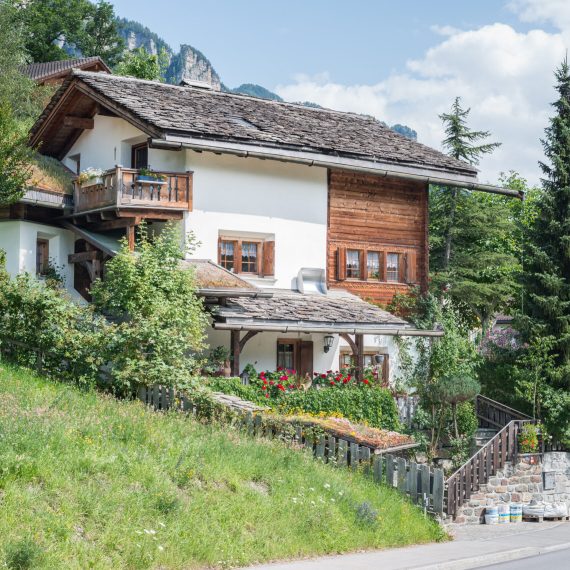 Book a room / apartment in a single or multiple-family home.
A multiple-family home in town? Or a whole house to yourself in the countryside?
Dusty guest rooms are a thing of the past. Take time to browse and be inspired. The accommodation on offer here is just as varied as guests' needs. Whether you want to be in town or surrounded by farmland, or have a bathroom and kitchen to yourself or to share – you choose the search criteria relevant to you.
Multiple-family homes are more common in and around towns and cities, while you're more likely to find the idyllic peace of a single-family home in the countryside. One thing is for certain, however, and that's that no accommodation in this category is the same as any other. So how about taking a room in a lovely house with a leafy sanctuary that you can share? You could finally finish that book! Or perhaps an elegant city-center apartment would be just the thing the next time you're at a concert. Public transport could have you back 'home' in no time.
The choice is huge.
You decide whether your accommodation should also come with a parking space, pool, or even a ski room in the winter.
Discover Switzerland with our host offers
Book Unique Rooms, Apartments and Activities, and Experience Hospitality at its Best!
Guaranteed quality for more than 25 years
No reservation fee for booking inquiries
700 rooms, apartments, and out-of-the-ordinary accommodation options
Wide choice of authentic experiences
A personal welcome at the door