A Look Back
In pre-Christian times and in the Middle Ages it was simply the done thing to greet travelers with food and drink. In return, they would tell exciting tales of their travels and all that they had experienced. Although life today is very different, BnB Switzerland continues to uphold traditional values and hospitality.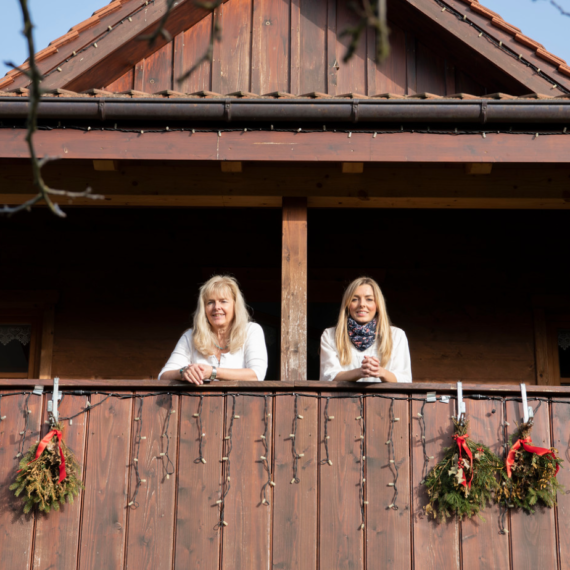 The history of BnB Switzerland
1996
First Guide, containing 49 B&Bs (excluding Canton Valais)
1998
All accommodation is published on www.bnb.ch
2000
First colour Guide, featuring 205 B&Bs and including Canton Valais
2003
Launch of star ratings (1–4) for bed & breakfast accommodation
2005
Foundation of the limited liability company under Swiss law (GmbH)
2006
Classification system expanded to 1–5 stars; breakfast factored in for the first time
2007
Federal Statistical Office gathers figures on overnight stays for the first time
2008
Partnership with SwitzerlandMobile, the network for non-motorized traffic
2010
Classification system revised in partnership with the University of Applied Sciences and Arts, Northwestern Switzerland
2011
Foundation of the Parahotellerie Schweiz interest group with four partners: Reka, Interhome HHD Group, TCS Camping, and Swiss Youth Hostels.
2015
New website to mark 25th anniversary. Final Guide
2016
Partnership with the Swiss Tourism Federation (STV) and award of the 'Apartment' quality label. Bed & Breakfast Switzerland remains the official classification body
2019
Brand new corporate identity. Bed and Breakfast Switzerland is renamed BnB Switzerland. Change to corporate and member logo
2021
New website with a whole range of new features
What Does BnB Switzerland Stand For?
BnB Switzerland was founded in 1995. With our marketing platform, we offer guests from around the world the opportunity to stay with private individuals in Switzerland, and get a taste of how the locals live. We are the official classification body for all B&Bs in Switzerland. Working alongside the Swiss Tourism Federation, we inspect all properties to ensure not only high standards, but that what you see on the website is what you get.
BnB Switzerland is a member of Switzerland Tourism, partner to the Swiss Tourism Federation, and an original member of the Parahotellerie Schweiz interest group. In 2020 the website was expanded to include classified guest rooms and vacation apartments, providing they meet the minimum requirements and look after their guests in person.
Guaranteed quality for 25 years
All properties classified and inspected
No booking commission
Hospitality and tradition
Rooms and apartments
Guides 1996-2015
Tradition
Only verified accommodation makes it on to the BnB Switzerland website. All B&B providers must therefore participate in the classification system. Providers of homestays and vacation apartments must provide evidence of 'Guest Room' or 'Apartment' certification from the Swiss Tourism Federation.
All accommodation providers must satisfy each and every one of our minimum requirements. One of these is that they are present to welcome their guests in person when they arrive.