Explore white peaks, green views, blue lakes and charming towns – stay in a B&B in Eastern Switzerland!
Nestled between Lake Constance and the foothills of the Alps, the Eastern Switzerland region continues to live its customs and traditions.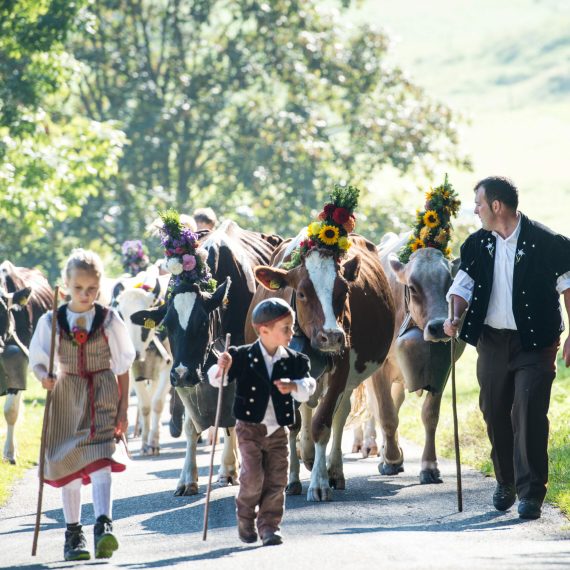 Get far away from it all – the perfect place for lovers of peace and quiet.
The seven peaks of the Churfirsten mountain range – Chäserrugg, Hinterrugg, Schibenstoll, Zuestoll, Brisi, Frümsel and Selun – rise like a row of shark's teeth along the southern edge of Canton St. Gallen. One of the loveliest regions of Switzerland, its idyllic summers draw nature-lovers, hikers and those simply looking to switch off and relax.
Every Appenzeller loves the spectacle of local cows in their finery processing up to the high Alpine pastures in the early summer and down again in the autumn. The people here take pride in the old custom and are not just putting on a show for visitors. It is quite the occasion, and not one that anyone lucky enough to see will forget in a hurry.
There are also fabulous views to enjoy around Lake Constance. On its southern shore is Canton Thurgau, the 'orchard of Switzerland', whose rolling hills are dotted with fruit trees that produce one in every three home-grown apples.
Hungry for more? Join the other diners at the welcoming restaurants of old St. Gallen's Abbey district, a UNESCO World Heritage Site.