A Family Vacation
It doesn't matter if you're traveling with young adults or kids of elementary school age. The important thing is that there's something for everyone.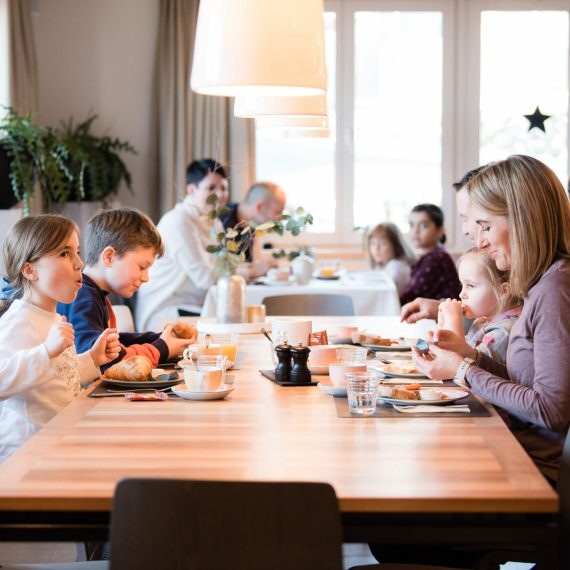 Today a chalet, tomorrow a grand house, the day after a farmhouse? How about doing a tour and staying in a whole variety of places?
Spending time as a family, sharing fascinating adventures, and finding new places to explore can be pretty heavy on the wallet. That's where great value accommodation options come in.
Hosts who flag their accommodation as 'Families Welcome' are very happy to take parents with children. While these places may not have the facilities that BnB Switzerland requires for them to qualify as 'Ideal for young children', most of them offer extra beds and toys for the youngest members of the family.
When sending your booking inquiry, include everyone who needs their own bed, and ask for any additional beds / cribs using the Comments function.
Regionality and sustainability are becoming increasingly important, especially to young adults. Staying at a B&B in Switzerland is therefore a great opportunity to support local business.
Discover Switzerland with our host offers
Book Unique Rooms, Apartments and Activities, and Experience Hospitality at its Best!
Guaranteed quality for more than 25 years
No reservation fee for booking inquiries
700 rooms, apartments, and out-of-the-ordinary accommodation options
Wide choice of authentic experiences
A personal welcome at the door