We are Swisstainable
We are part of the Swisstainable sustainability program, as an expression of our commitment to the sustainable development of tourism in Switzerland.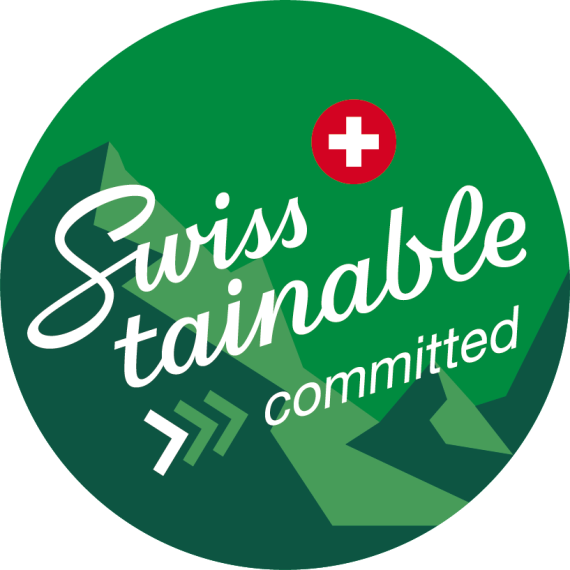 Committed to sustainability
We are part of the Swisstainable sustainability program and classed as Level I – committed. By joining we have undertaken to pursue consistently sustainable business growth and to take action to promote sustainability. By doing so we are making a real contribution to sustainable tourism in Switzerland.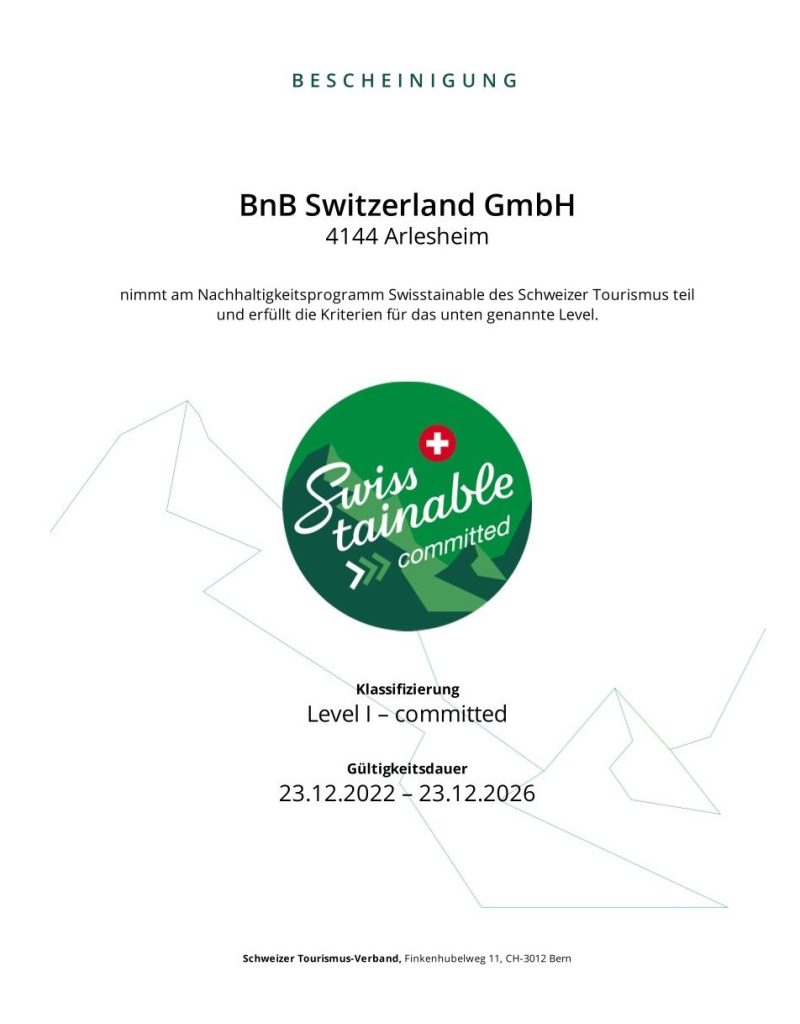 The Swisstainable sustainability program
The sustainability program is open to all businesses and organizations in the Swiss tourism sector. It doesn't matter if they are already fully sustainability-certified, or if they are only just starting along a more sustainable path.

Everyone who joins the movement and takes part in the program may use the Swisstainable mark. To reflect differing requirements and degrees of commitment, the sustainability program is divided into three levels.
​Level I - committed
Level I is aimed at companies that do not have any certifications or other proof of sustainability, but are committed to sustainable corporate management and want to continuously develop their business in the direction of sustainability.
Level II - engaged
Level II also requires a commitment to sustainable corporate governance and ongoing development. In addition, certification or other proof in at least one sustainability area must be presented for this level.
Level III - leading
Level III is designed for companies that already have comprehensive, recognized sustainability certification. Consideration is given to certifications that cover all dimensions of sustainability and are regularly externally audited.
Our motivation and our commitment
We are extremely motivated to achieve Level II - engaged as quickly as possible, and have already planned action on a variety of fronts.
You can find more details about the commitments we have made to sustainability and the contributions we are making to this in the section Sustainability.