On April 29, 2023, the time had finally come: After we had had a lot of bad luck with the weather and there had been absences due to illness, a photo shoot could finally be held again to enhance the website with high-quality spring pictures. The event took place in Unteremmental at Brachers Bed & Breakfast, a beautiful farm in an idyllic rural location. The accommodation stands out with enchanting details and decorative elements lovingly orchestrated by the hostess. Accordingly, this was the perfect setting for our project.
The best of April weather
Fortunately the weather was kind, offering a bright, sunny and pleasantly warm spring day for the shoot. We took the opportunity for various outdoor shots featuring scenes such as setting off on a hike or a bike tour, as well as simply sitting and relaxing in the garden. The interior of the cozy farmhouse also offered a chance to photograph breakfast scenes and guests checking in.
Our extras did sterling work creating the perfect atmosphere for the pictures. In addition to being a fantastic experience, taking part in a professional photoshoot gave them a real insight into the life of a BnB host.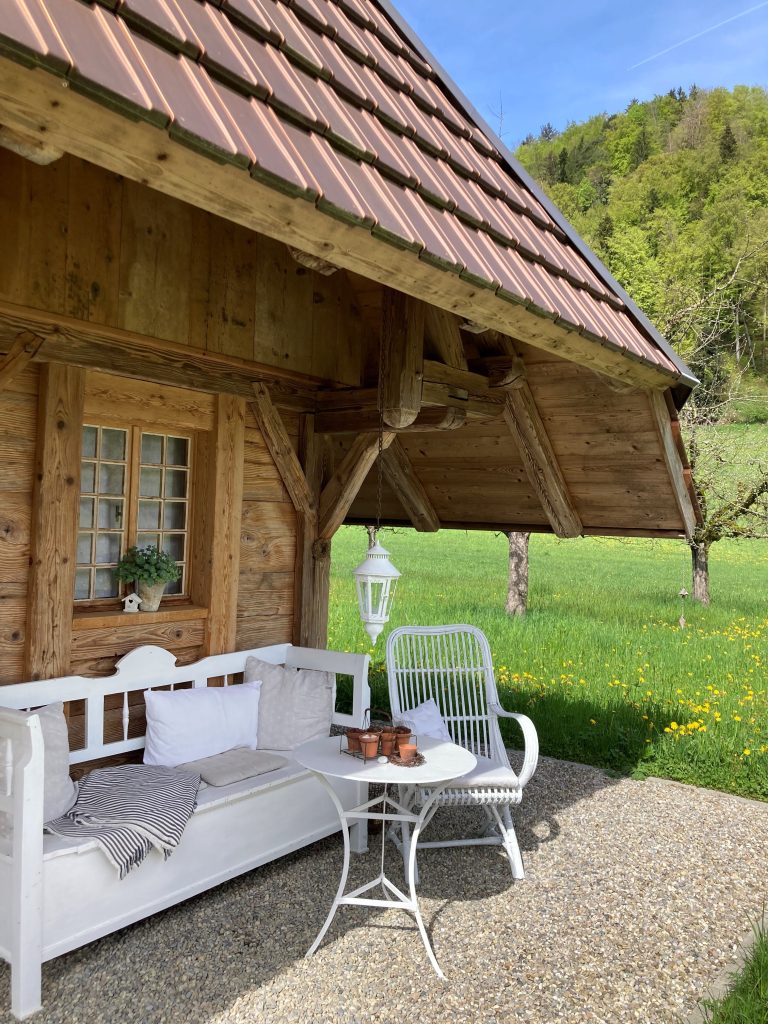 Behind the scenes
Impressive result
The shoot produced inspiring images that show just how beautiful and enjoyable it can be to stay in private accommodation. Whether the detail of a sumptuous breakfast, tranquil moments in the garden or watching the animals on the farm, each picture conveys a feeling of home and comfort.
All in all the shoot was a great success. We are delighted with the outcome and very proud to be able to display these wonderful pictures on our website soon.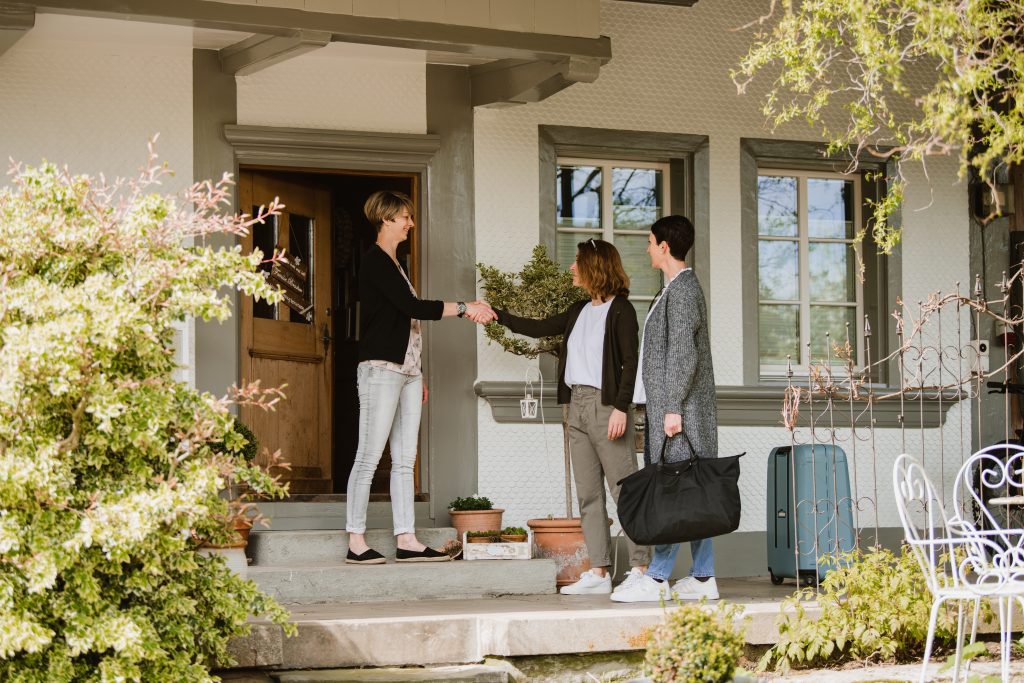 The final photo: check-in
A picture says 1,000 words – how BnB hosts can attract more guests with professional photos
A professional photoshoot offers hosts an excellent opportunity to present their B&B from a variety of angles. High-quality photos emphasize the property's strengths and appeal to potential guests. Scenes reflecting the special atmosphere of privately owned and run accommodation also help to draw interest. As the umbrella organization for private accommodation, we encourage every host to engage a professional photographer to show their B&B in the best light.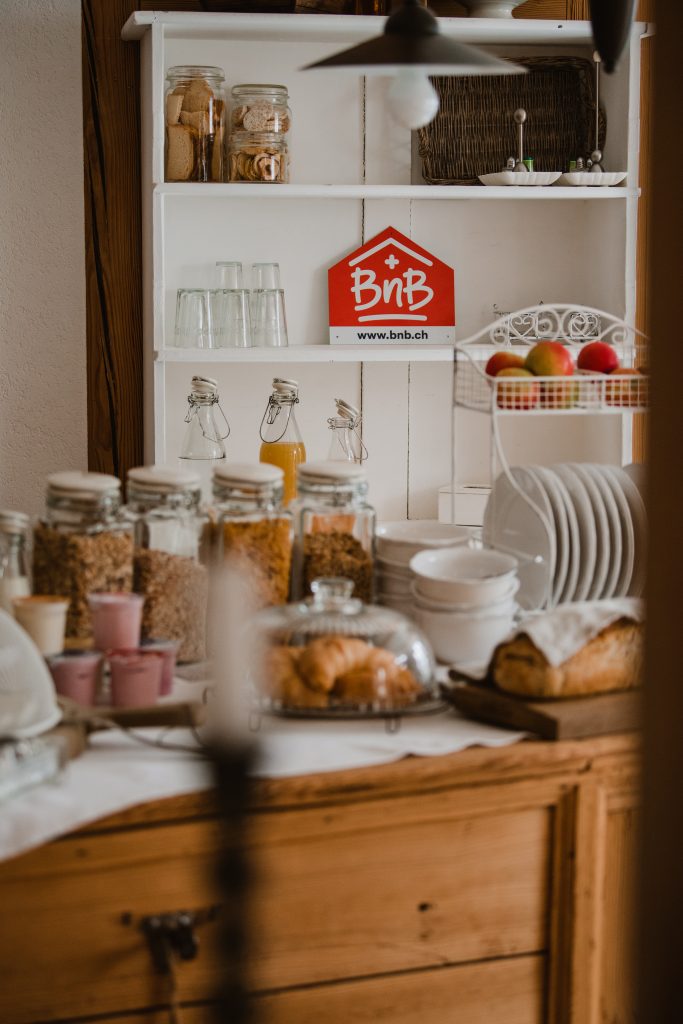 Book a photoshoot via BnB Switzerland
If you are a BnB Switzerland member and are interested in a professional photoshoot, don't hesitate to get in touch. We'll be glad to help so that you can frame your property perfectly. Details of our professional photoshoot offer can also be found in the member area of our online shop.