FESPO Zürich vacation fair
The annual FESPO vacation fair in Zurich is the place to be if you can't wait for your next vacation. It's where you can find out about all the latest trends in travel, and collect tips for your next trip from the colorful and attention-grabbing stands.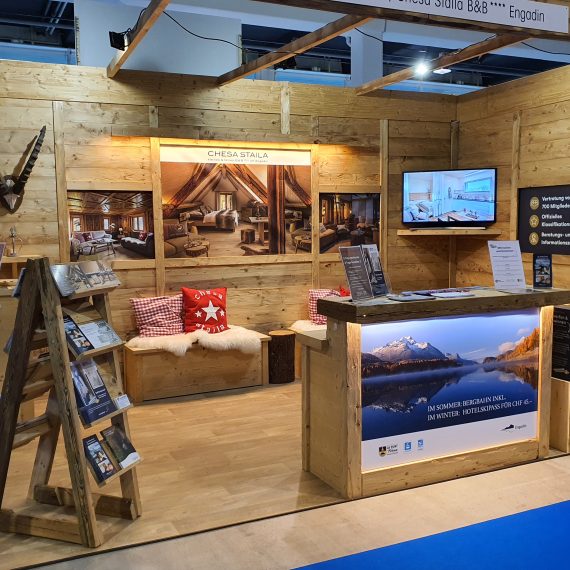 A for Algeria? M for Martinique? Z for Zanzibar? Wherever you're headed, find out more from around 600 exhibitors at the four-day fair. The 25,000 m2 of exhibition space embodies the huge diversity of the world of travel for the fair's 60,000 visitors.
Traveling is more than getting from A to B. Traveling is a feeling.
Catch the travel bug again this year at Switzerland's biggest vacation fair.
Since 2018 BnB Switzerland has been one of the few Swiss exhibitors at FESPO in Zurich. At our eye-catching stand we team up with the Chesa Staila B&B in La Punt-Chamues-ch in Canton Graubünden to present Swiss hospitality to great interest from Swiss visitors. Alongside attractive information this almost magical appeal could have something to do with the Graubünden specialties on offer: fresh nut tart and Salsiz sausage from La Punt. And the stand in Hall 4 is the perfect example of a lovingly prepared guestroom.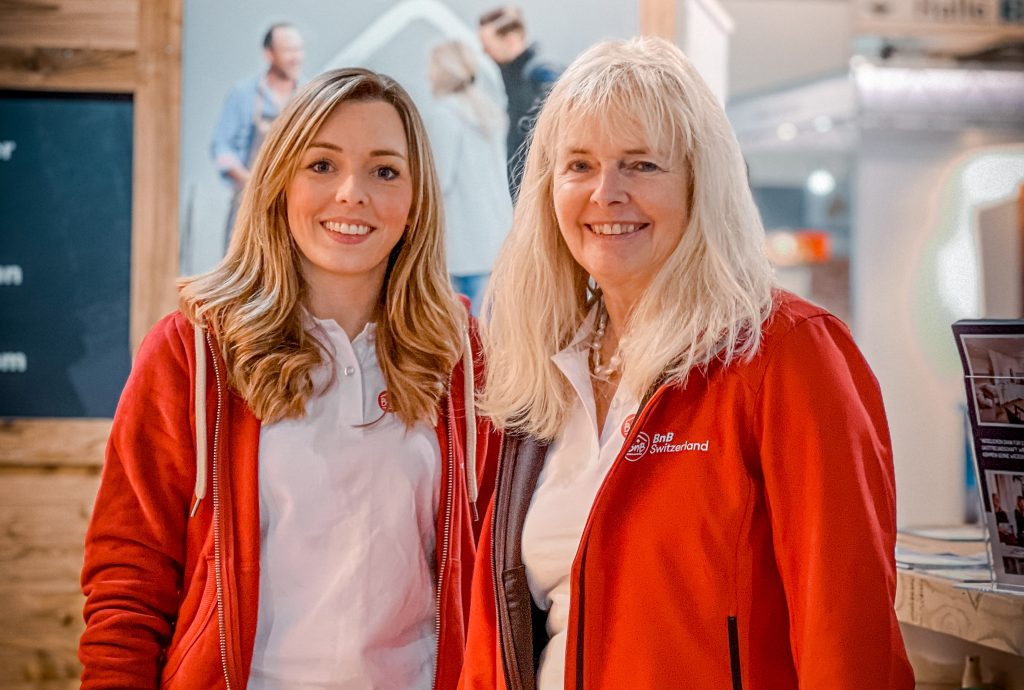 Featuring striking images from around Switzerland, our annual competition and associated postcard mailout spreads a little of that vacation feeling to visitors' friends and family.
Drop by at the next FESPO!
Date: February 2–5, 2023
Opening hours: 10.00 am to 6.00 pm
Order your tickets here: