Outside the village of Menzonio, nestled in the beautiful landscape, lies the Double Rustico of the Reichstein family.
Previously a run-down goat shed set amid rough terrain, it was converted in 2008 into a stylish vacation dream. The two studios are located in the right-hand section of the cottage on a generous 950m2 property that features seven ancient chestnut trees as well as a stunning, unimpeded view over the Val Lavizzara. No matter what the time of day, you'll always find a place in the sun.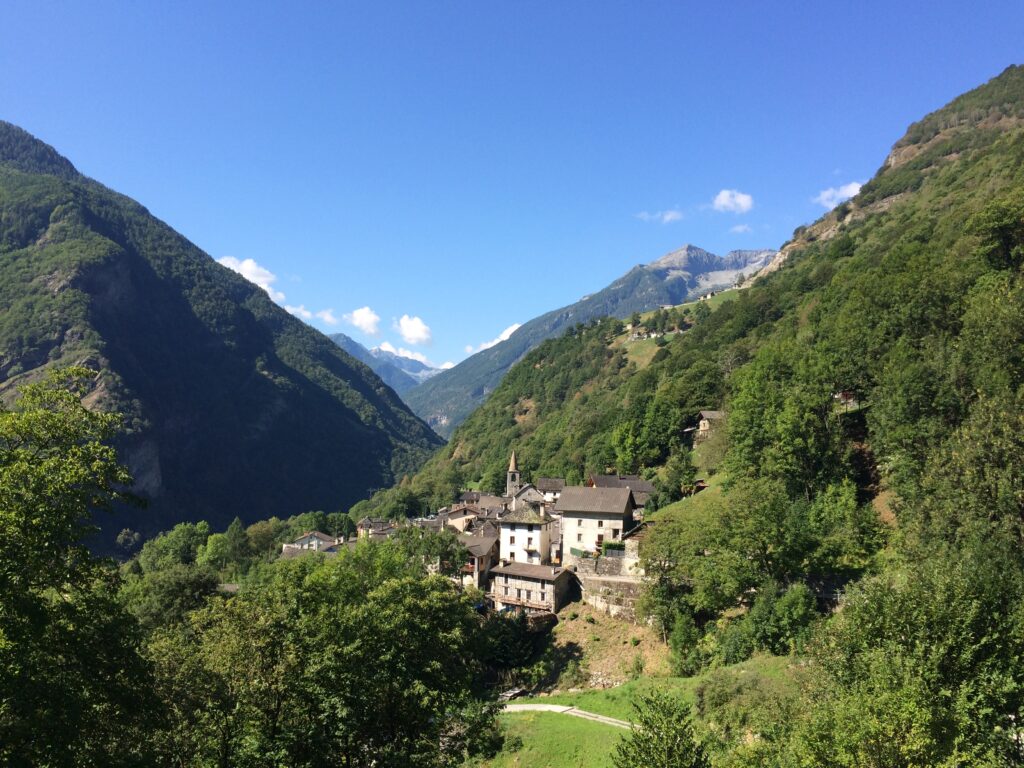 If you want to go hiking, you'll find that you're in the perfect place. The paths that start from Pianezza lead off in all directions across its idyllic sunny slopes.
Both studios are fully equipped with a kitchenette, all the household things you need, and a shower room with toilet. They are designed for 1–2 people at a time looking to spend a few restorative days or weeks in absolute peace. Small children and dogs are not permitted.
For more hideaways, try looking here: