You've no doubt been there. New Year's Eve is approaching fast and you'd love to take a little break, but all of the hotels are booked up already. Or all the apartments in your favorite ski region are full or much too expensive.
That's why it's worth planning in good time. Take inspiration from our recommendations, and explore wonderful winter landscapes and accommodation of a different kind.
Tip: In the search function, click on 'More filters' and then 'Ideal for winter sports fans' if you want to stay close to a ski area.
Switzerland – winter sports wonderland
Switzerland is home to Europe's highest ski areas, making it a unique destination offering 7,000 kilometers of ski runs, 5,500 kilometers of cross-country ski trails, and countless snowshoeing and winter hiking paths. Based on the number of overnight stays in 2021, Switzerland Tourism ranks these resorts the most popular in the country:
Zermatt • St. Moritz • Davos • Arosa • Grindelwald • Saas-Fee • Engelberg • Crans-Montana • Verbier • Leukerbad
Prefer smaller ski areas? Not a problem. This is where you'll find all accommodation that is 15 minutes or less from the lifts and trails.
Did you know?
Breakfast can be booked directly as an add-on with 97% of our hosts. You can start a great day in the snow full of energy and with outstanding insider tips from our host families. Some hosts even offer packed lunches, so you won't have to join the crowds waiting for a table at a restaurant on the mountain.
Spotlight on the Valais
Allow us to introduce three accommodation options in Canton Valais, known for its sunshine and reliable snow conditions:
Located at an elevation of 1000 m, this authentic chalet comes with its own sauna and whirlpool. It offers a breath-taking view of the Rhône Valley and the Alps and is at your sole disposal. The kitchen is equipped with a raclette oven and a fondue burner. It is an ideal place for hiking, mountaineering, or just relaxing. The ski area of Vercorin is easily accessible.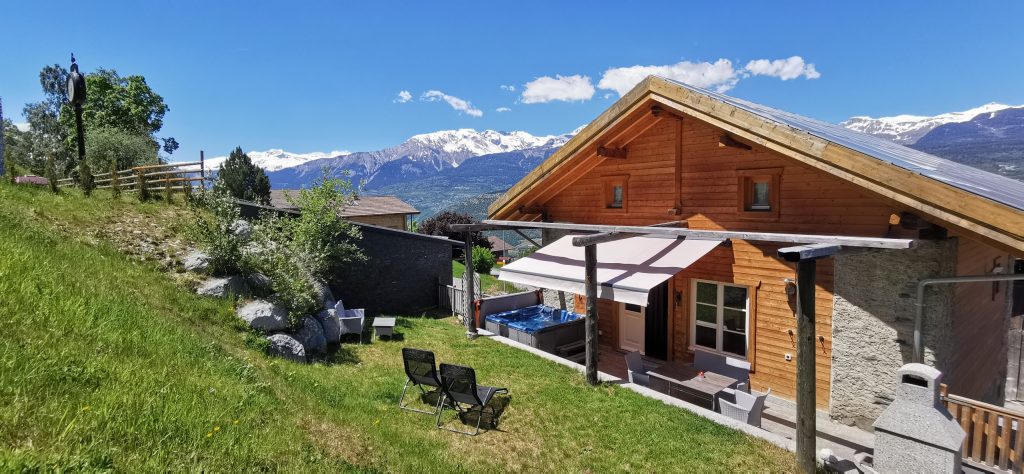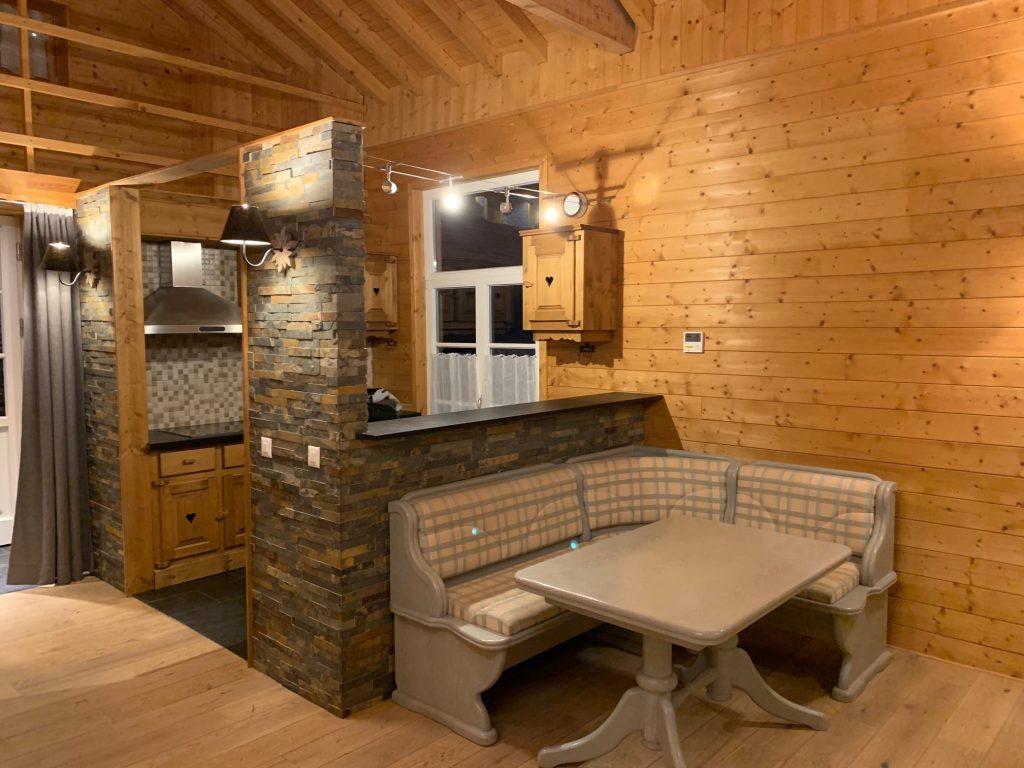 The larch house is located in the centre of Fiesch, only a few minutes walking from the train station. The 8 rooms are furnished with different kinds of wood. The materials were carefully selected in consideration of the ecological construction. Rooms 2 and 3 share a bathroom with shower/toilet. All other rooms have their own private bathroom/toilet. Fiesch is an ideal starting point for excursions to the region of Goms, the Aletsch region and the landscaped park Binntal.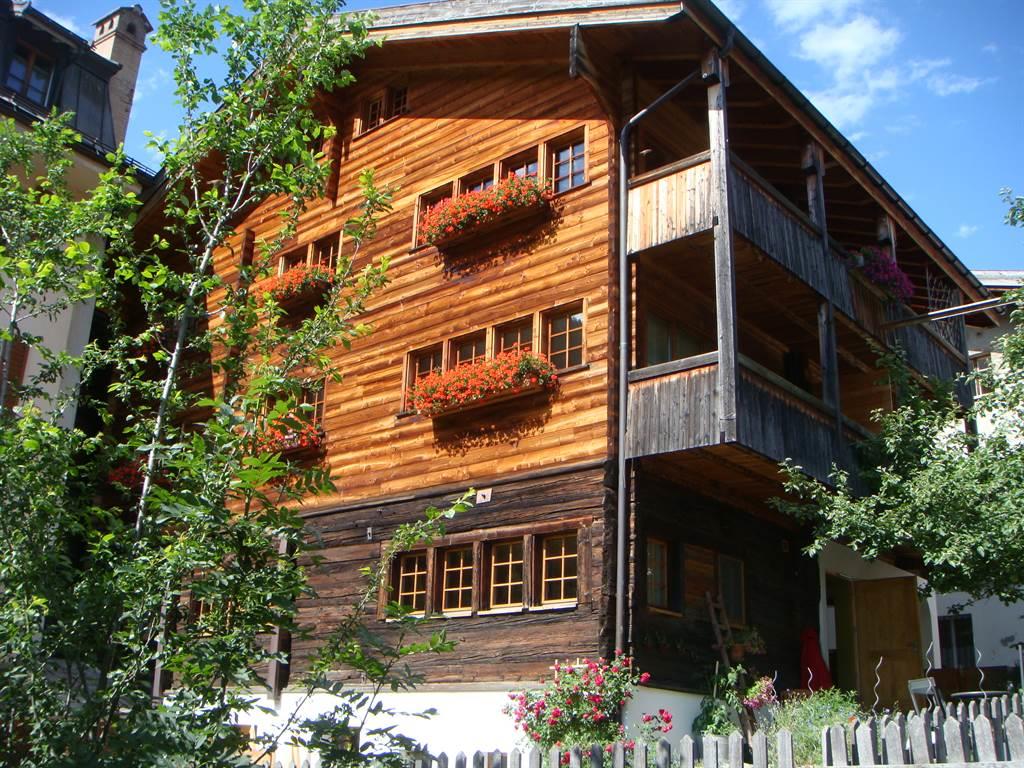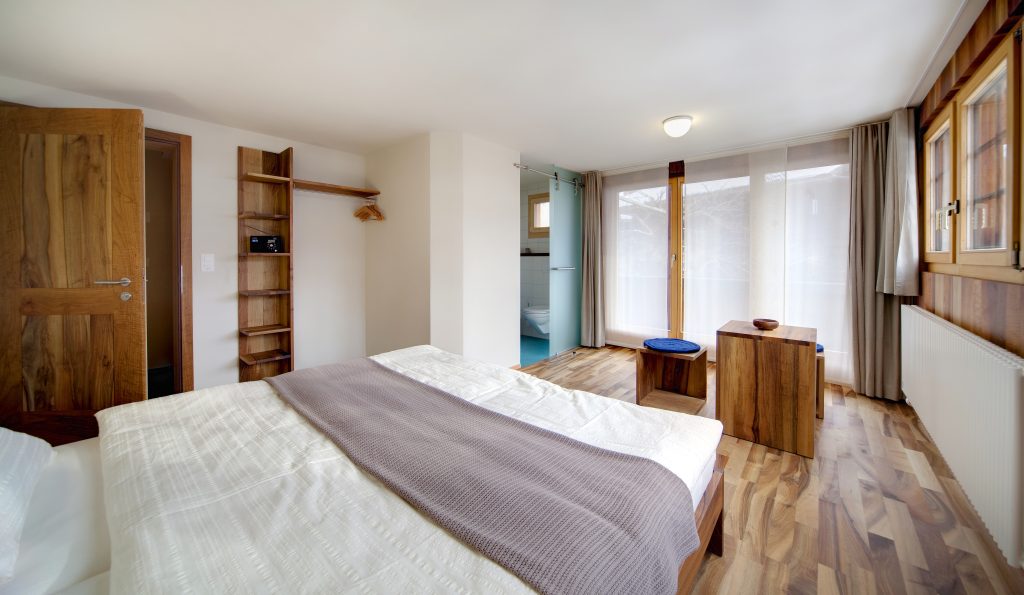 The guest house and restaurant are right on the ski run and on the Hannigalp toboggan run in the family-friendly ski area of Grächen. In winter the region also offers approximately 30 kilometers of hiking paths amid breathtaking scenery, as well as cross-country ski trails and a natural ice rink.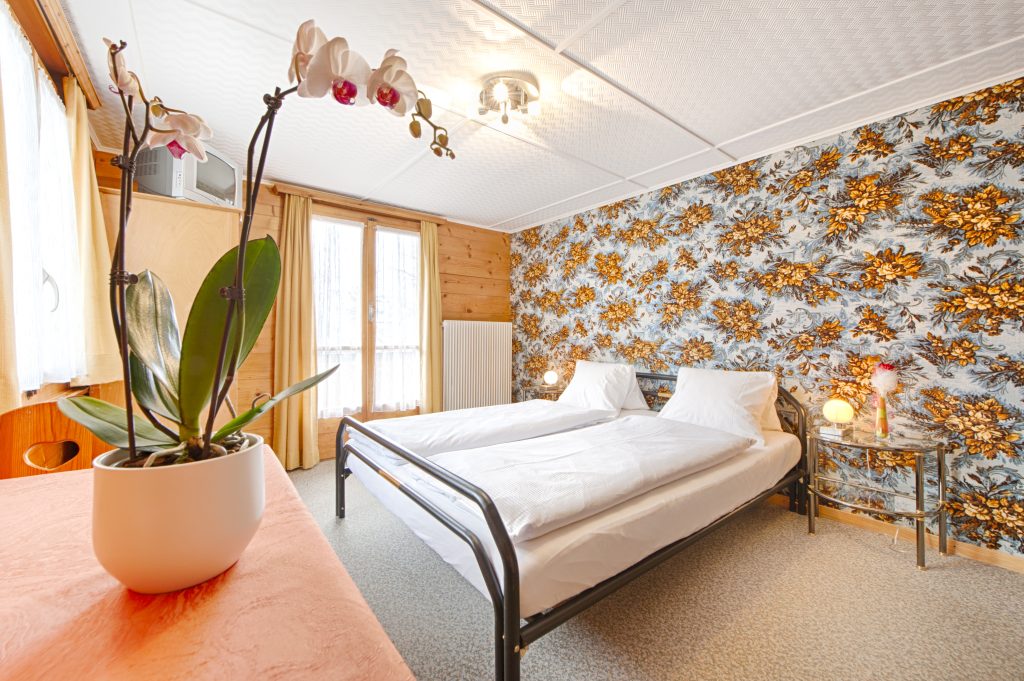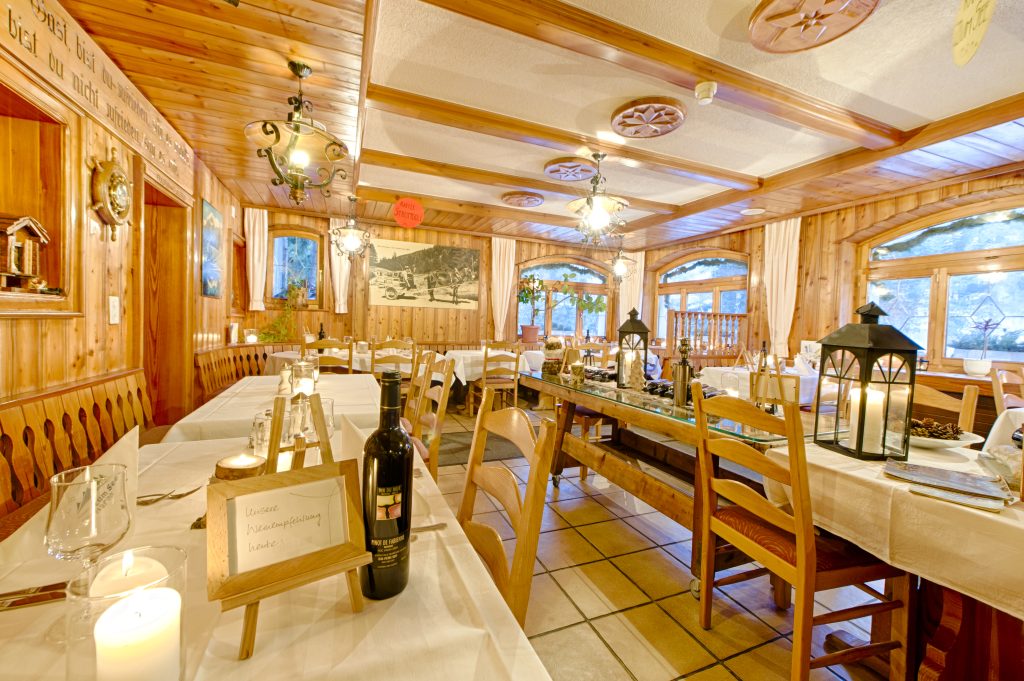 Valais raclette – a traditional pleasure
The story goes that, one cold day, a Valais winemaker by the name of Léon warmed a piece of raw cheese over an open fire. In doing so he created the original Swiss dish of raclette. Melted cheese was popular in the Valais as early as the 16th century. The name 'raclette' comes from the local French dialect verb 'racler', which means to scrape. The melted cheese layer is scraped from the block onto the plate. Dairies in the canton still make raw milk into the famous Valais raclette according to a recipe passed down through the generations. The particularly delicious, traditional accompaniments are boiled potatoes, pickled onions, pickled gherkins, and a glass of fine white wine.
Did you know?
The origin of the cheese (e.g. 'Bagnes, Gomser, Valais 65') is stamped into the rind. It means that the origin of a wheel of cheese, and the date it was produced, can be checked at any time. Raclette cheese melts at a temperature of 40° C. The oldest records of cheese in the Valais originate from the fourth century BC. In Roman times it was used as a means of payment.